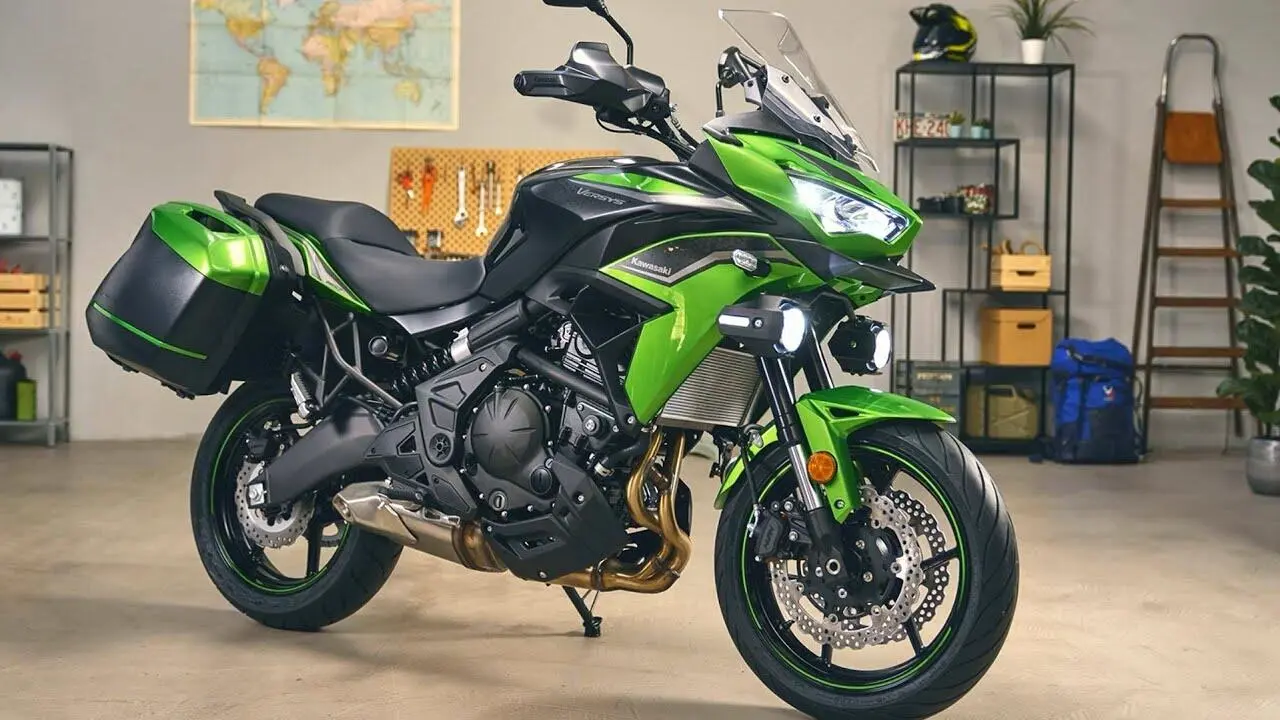 With Ninja 250 leading the small displacement road sport market, Kawasaki also released the z250 hoodless sport model and the single cylinder engine ninja 250sl and z250sl.
2022 Ninja 250
In March 2017, Kawasaki released their newest adventure model, versys - X 250, for the honda crf250 rally. As the younger brother of the "versys" series, the model is based on the performance concept of the "any - Road any - time" series, increasing driving performance on unpaved roads, providing exciting "driving fun".
2021 versys - X250
The versys - X 250 is equipped with a water-cooled 4-valve 4-cylinder dohc 4-stroke parallel engine from the Ninja 250 series. Actual displacement is 248 CC, cylinder bore is 62.0 mm x stroke is 41.2 mm, and the Power output increases to 24 kW (33 ps) / 11,500 rpm. According to its characteristics, it obtains stable dynamic characteristics and low speed strength.
The vehicle frame is a newly designed high-rigidity frame for off-road cycling. 41mm diameter and 130mm stroke long-distance front suspension and link rear suspension are used to achieve high stability under various road conditions. At the same time, equipped with multi-purpose inner tube, the tread pattern can correspond to various road conditions.
2022 versys - X 250 ABS tourer
Versys - X 250 ABS tourer is based on versys - X 250 ABS, plus side box, motor guard, hand guard, DC plug, center stand and other items to improve ride comfort as standard , instead of as an option on versys - X 250 ABS.
2022 versys - X 250 ABS tourer
The 2018 - 2022 models have been updated in color and decals, and the 2023 models have also changed in color and decals. It is reported that 2023 versys - X 250 tourer sold in Japan for 726,000 yen including Consumer Tax, approximately 36,000 Yuan. The car will be officially launched in Japan on October 15.
Finally, see the main specification of versys - X 250 tourer
Length x width x height (MM): 2170 x 940 x 1390
Wheelbase (MM): 1450
Minimum ground clearance (MM): 180
Seat height (MM): 815
Vehicle weight (kg): 183
Engine type: water-cooled four-stroke
Total displacement (cm3): 248
Bore x Stroke (MM): 62.0 x 41.2
Compression Ratio: 11.3:1
Maximum output (kW [ps] / RPM): 24 [33] / 11500
Maximum torque (n m [kgf m] / RPM): 21 [2.1] / 10000
Tank capacity (l): 17
Front tire size: 100 / 90 - 19m / C 57s
Rear tire size: 130 / 80 - 17m / C 65s
Before braking mode: φ 290mm hydraulic disc
After braking mode: φ 220mm single hydraulic disc  
Edit: ttkin