Attention to ttkin
ICFI talk about motorcycles with you.
The cfmoto 99 Carlos tatay team, in today's moto3 event, made a breakthrough for the Chinese team to win the first moto3 third place in history!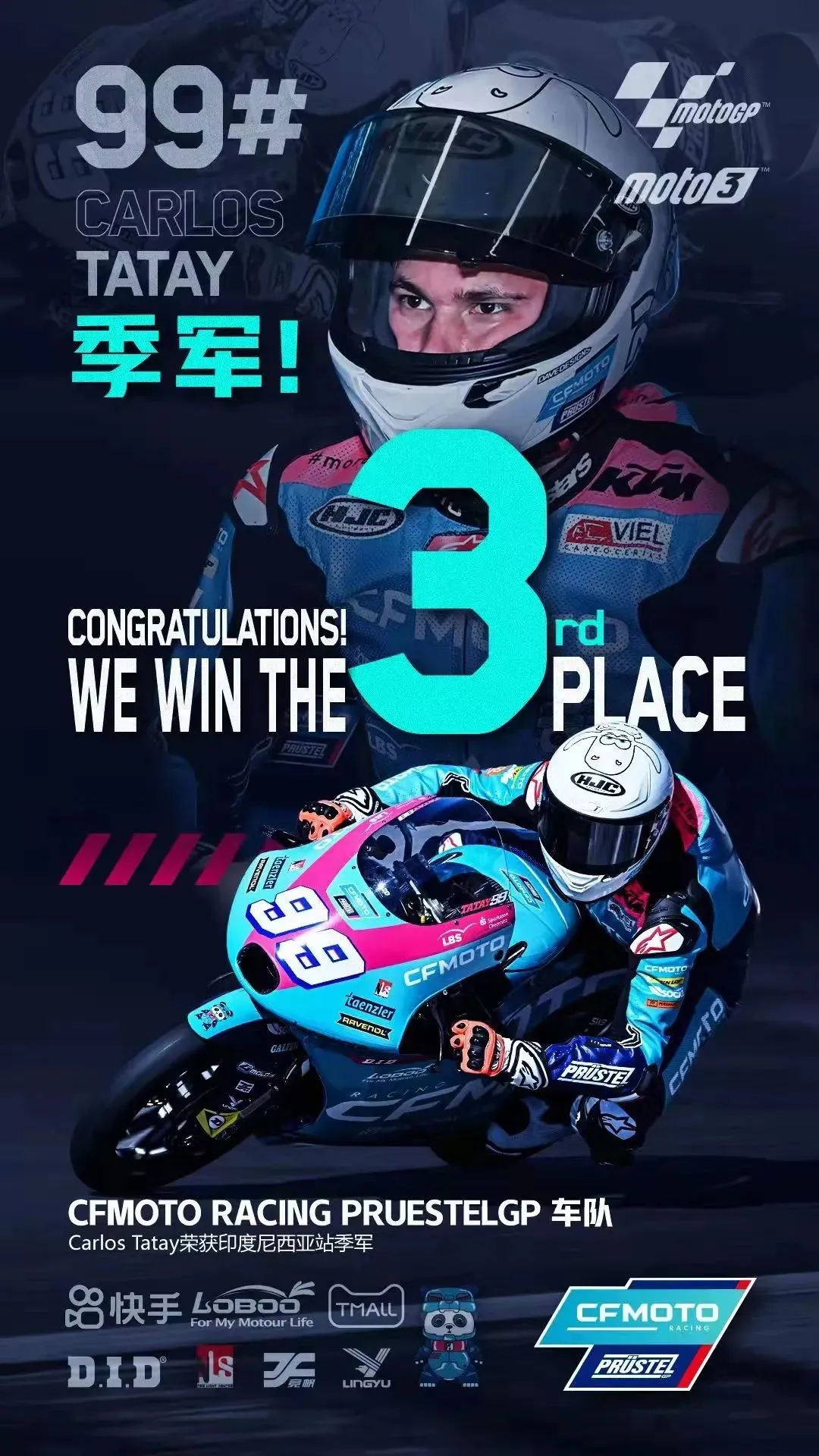 Second stop on the Mandalika International Circuit on the island of Lombok, Indonesia. Carlos Tatay at number 99
The first position of Pole a, after being fined for a long lap once fell to 16, but never gave up, caught up, finally jumped to third on the last lap, for the Chinese team won the first moto3 third place in history!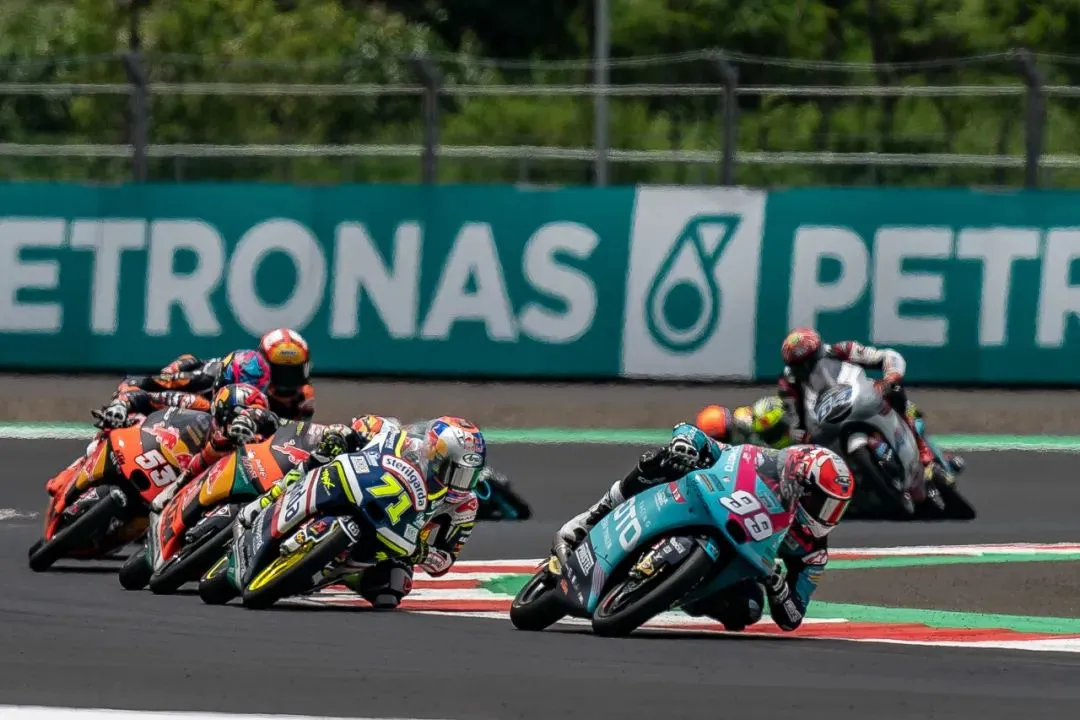 This is the first time in his career on the podium, Carlos Tatay said in a post-match interview: "I did my best! After a long penalty lap, I just wanted to hit the podium, hit the throttle, overtake and Next time, I think we will work harder and do a better job than today!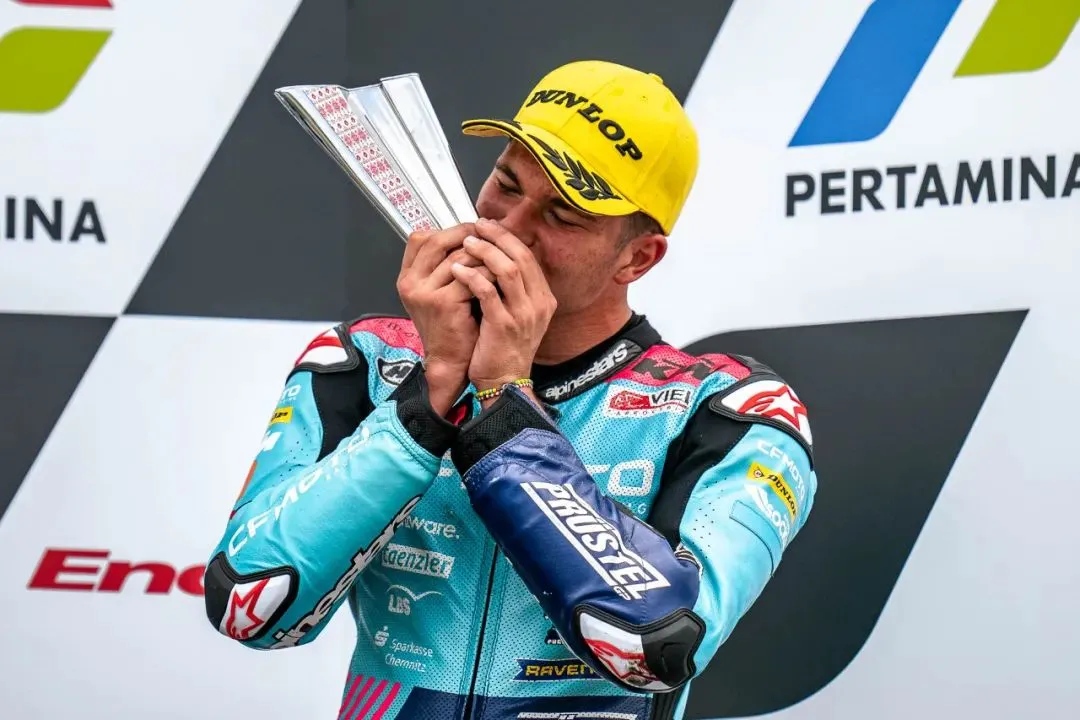 Ultimately, the MotoGP cfmoto manufacturer's scoreboard scored 26 points, with the prister GP cfmoto racing team taking third place, with the manufacturer overtaking khuthwana for fourth place.

It is 32489;
1. Dennis Foggia, ITA, Honda 38: 51,668
2. Izin Guevara, ESP, gasgas + 2612
3. Carlos Tatay, ESP, cfmoto + 3,639
4. Sergio Garcia, ESP, gasgas + 3,759
5. Seaside, Tur, ktm + 3,870
6. Xavier Artigas, ESP, cfmoto + 4,962