Pull in the clutch, go forward or reverse, release the clutch, refuel, and easily complete the shifting action. The correct action of habit is the main action of novices. Use the correct gear jerk and think, sometimes it's like you're not sure enough in the corners to be nervous, and sometimes it's so smooth you don't know why...if only your team could provide you with an answer of full torque at that point, you have a lot of traction on the tires at that point, so the transition at that point will feel smooth and reassuring. On the contrary, due to the wrong number of gears, there is not enough traction on the tires to respond, so in the same corner there will be a very different feeling. When it comes to corner skills, there are other things to pay attention to. As far as this chapter is concerned, I hope you all know how to pay attention to the gears you use.
 
How to change gear?

From low gear to high gear. Generally speaking, our actions when changing gear are to pull the clutch lever, lift the left foot or downshift, then put the clutch lever back in and refuel. This cannot be said to be a mistake, but if we want to be more active when facing an attitude, this approach seems obsolete. Maybe you have such an experience, after several competitions with your friends driving the same type of car, even if you start ahead, you will be driven by others after the average speed, why is this?
 
Remember your shift action is the same as mentioned above and if so what is the state of the engine speed when the clutch lever is pulled? I went up, I grabbed the clutch because I had to change gear, and I skidded again...
 
When the revolutions of engine keep repeating this go up, up, up, up with half the effort, the gentleman who will change gear correctly with positive attitude will throw you away. So even if you don't use the clutch lever when changing gear, it is possible to shift gear skillfully, you don't have to worry about it, don't worry about causing damage to the bike (with correct action) Learn how now Clutch is not used to change gear.
 
Cuando repostamos, la potencia de salida del engine se transmite a través del embrague. El estado del embrague en este momento es muy apretado. Si pisas un poco el acelerador en este momento, puedes sentir claramente que existe una brecha. (Pero debe tenerse en cuenta que esta vez el acelerador está un poco hacia atrás con la mano derecha, en lugar de pedirle que cierre demasiado el acelerador). En este momento, cuando cambia de marcha, si coopera en el momento correcto, luego, en términos de velocidad del engine, nunca bajará más de 1000 rpm, y el interior de la caja de cambios también es muy suave.
 
To say it again, when fueling at the gear you want to shift, quickly return the throttle to cooperate with the shift at this time.
 
Cómo cambiar de marcha alta a marcha baja. Incluso para un novato, cambiar de una marcha baja a una marcha alta no es difícil. Pero el enfoque agresivo de retroceder de marcha alta a marcha baja no es algo muy fácil de hacer. Debido a la relación entre la relación de transmisión y la estructura mecánica del engine, al volver de una marcha alta a una marcha baja, definitivamente provocará un efecto de desaceleración en la locoenginea (es decir, el llamado freno engine). para utilizar este efecto de desaceleración sin obstaculizar la propia locoenginea.La estabilidad se ha convertido en la mayor diferencia entre un novato y un veterano. Para obtener una desaceleración suave en cambios descendentes, simplemente, en el breve tiempo entre el momento en que se levanta la palanca del embrague y el momento en que comienza el cambio descendente, pise el acelerador para dejar el engine en ralentí.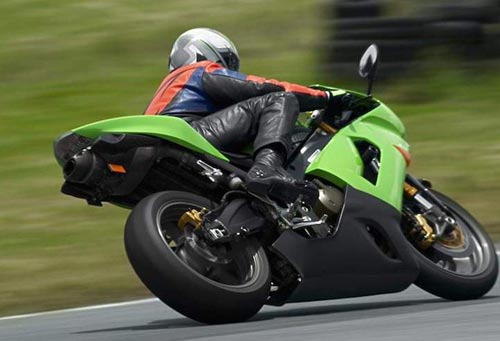 Si ha prestado atención a los movimientos de los maestros en la arena de GP, encontrará que su mano derecha tendrá un movimiento de (contracción) antes de entrar en una curva. Este (contracción) es lo que mencioné anteriormente. El reabastecimiento de combustible hace que el engine funcione al ralentí. , Debido a las relaciones de transmisión, cuando retrocede a una marcha más baja, las revoluciones del engine aumentarán considerablemente.
 
However, as mentioned above, when you lift the clutch lever but haven't downshifted, if you can get up to speed first (i.e. idle just mentioned), you can complete the downshift and put the gear back in. clutch lever. reverse deceleration. Remember, at the moment the clutch lever was lifted, just before the left foot was about to go back, the action of the right hand hit the throttle. After mastering it, it will definitely be a great help for active cornering driving.

We are the accessories supplier for most professional motorcycles from China.