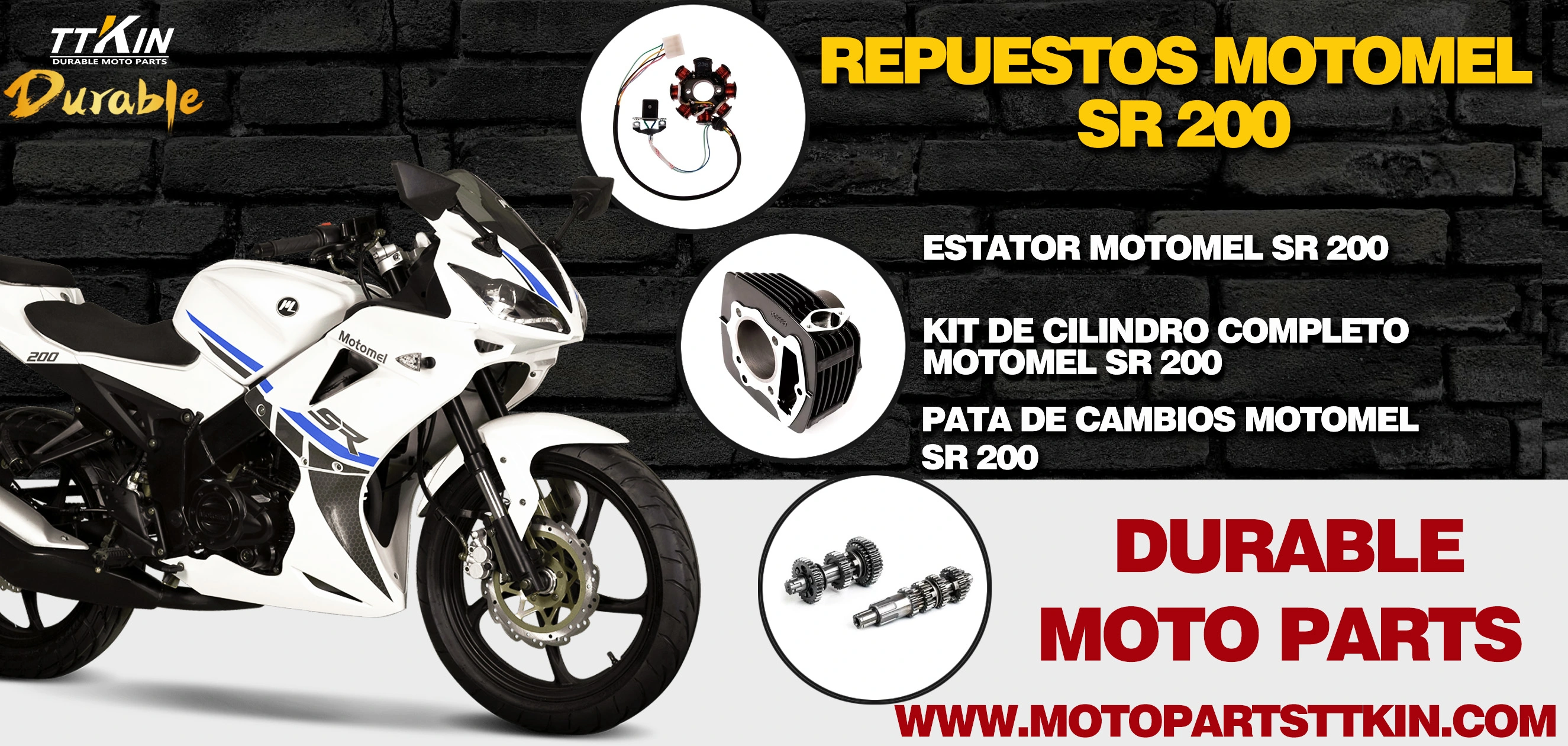 DRAG KIT |CYLINDER KIT |CARBURETOR|SHOCK ABSORBER|CONTROL SWITCH
|STARTING MOTOR |IGNITION COIL|STATOR|CDI|MODELS
TTKIN® is a very popular brand of motorcycle accessories. It is sought after by people in many countries for the excellent and long-lasting quality of its products, beautiful packaging, and professional service.
15 years of experience - 208 motorcycle models - 22,800 spare parts items
TTKIN® offers you high quality spare parts for Motomel SR 200
For Motomel SR 200 owners, protecting and maintaining their bike is crucial. Although the SR 200 is an excellent bike, over time it is inevitable that some parts will need to be replaced. That is whyTTKIN® It is a reliable choice to obtain and durablemotomel sr 200 spare parts high quality .
InTTKIN® we offer a wide variety of motomel sr 200 spare parts. From small parts to large components such as the frame and brake system, you will find everything you need for your motorcycle in our catalogue. Furthermore, all of our products are of high quality and come from certified manufacturers who have passed rigorous tests and checks before being delivered.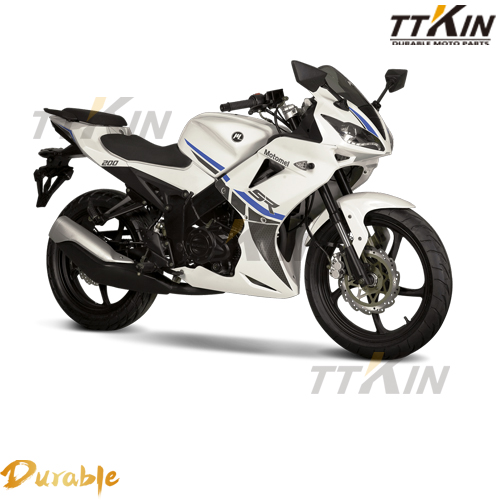 Our advantages as providers ofmotomel sr 200 spare parts include:
High Quality: We make sure that all of our products are of the highest quality and durability.
Wide selection: We offer allmotomel sr 200 spare parts you need, from the chassis to the brake system and tires.
Competitive prices: Our prices are reasonable and competitive in the market thanks to our optimization of the purchasing process.
Excellent Customer Service: We have a professional customer service team that is always ready to answer any questions and provide quick and effective solutions.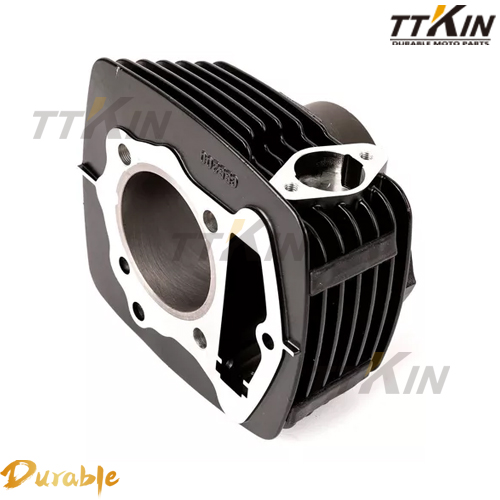 Besidesmotomel sr 200 spare parts, we also offer import parts for other makes and models of motorcycles. Our consistent quality and prices have earned us the trust and praise of many customers.
InTTKIN® We understand our customers' needs for high quality motorcycle parts. That's why we work with great suppliers from around the world to make sure our products meet our customers' needs and expectations. Our goal is to be one of the most trusted suppliers of imported motorcycle parts, offering the best possible service and support.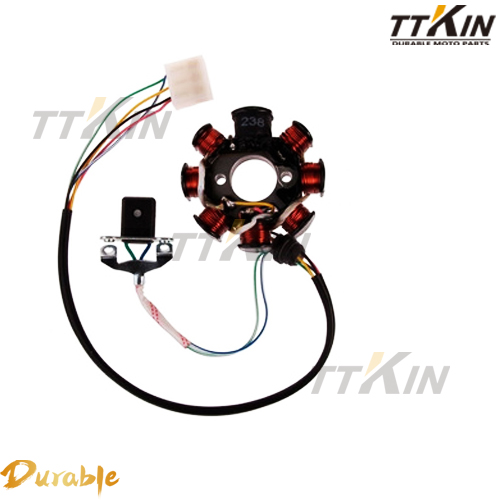 In summary, if you need high quality and durable parts for your Motomel SR 200,TTKIN® Is the best option. We offer a wide selection, competitive prices, and excellent customer service, making us amotorcycle spare parts importer reliable motorcycle parts.