Common motorcycle accessories include the following categories:


1. According to model classification: Knight car: Motorcycle bending beam car: Cub scooter: scooter, moped scooter off-road vehicle: dirt bike beach car: ATV farmer's car: UTV go kart Trot: Pocket Bike
2. Motorcycle accessories steering system and control system front fork: front fork handle, handle grip connecting plate: connecting plate, connection board instrument: odometer,
Instrument switch: switch, SWITCH ASSY lamp: lamps, light brake system: brake system disc brake assembly shock absorber: shock absorber III. motorcycle accessories - electrical parts high voltage package: electric coil, ignition coil relay: relay rectifier: Rectifier flasher: flasher sleeve lock: key set horn IV Motorcycle accessories - power part ejector: CG engine chain machine: CB enginegy6 engine: GY6 engine air cooled engine: air cooled engine water cooled engine: water cooled engine two stroke engine: 2-stroke engine four stroke engine stroke: stroke cylinder head: cylinder body: cylinder body cylinder assembly: cylinder ASSY Piston: piston ring: piston rings valve: Valve crankshaft: crankshaft camshaft: camshaft rocker arm: rocker, rock arm starting motor: start motor magneto: magneto magneto stator: stator magneto rotor: rotor carburetor: carburetor, carb case: case gear: gear main shaft: main shaft counter shaft clutch: Clutch Clutch Clutch plate: clutch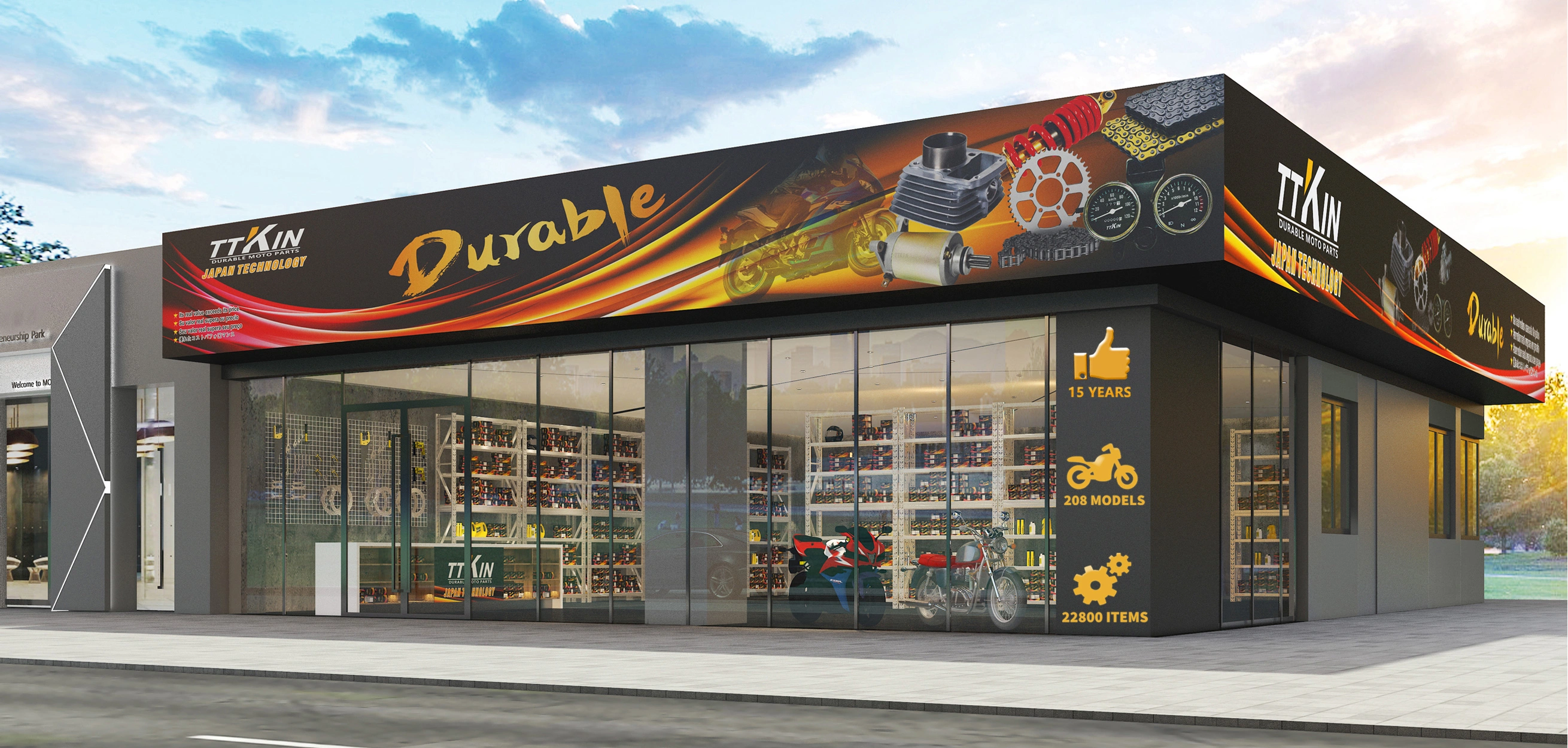 Engine parts, chassis parts, Chassis accessories include: brake master cylinder, brake sub cylinder, brake assembly, brake shoe, hand brake line, front wheel Gu (also known as drive hub), front wheel rim, front wheel hub screw, brake hub (brake hub) Clutch master cylinder, clutch slave cylinder, clutch pressure plate, clutch plate, release bearing, release bearing seat, clutch cable, multi-way valve assembly, oil master cylinder repair kit, multi-way valve repair kit, steering wheel, steering gear assembly, steering gear repair kit, steering gear cross shaft hydraulic pump assembly, hydraulic pump repair kit, hydraulic pump, transmission shaft, hydraulic oil grid, pull rod, ball joint, steering cylinder repair kit, steering cylinder piston rod, steering knuckle, three link plate, three link plate, master pin and repair kit, steering Joint driver and repair kit rear wheel drum (steering wheel hub) rear wheel drum screw rear wheel rim bridge bottom end bushing transverse cylinder connecting rod transverse cylinder connecting rod pin transverse cylinder articulated bearing transverse cylinder repair kit lifting cylinder repair kit gantry bearing gantry bearing gantry bearing bush gantry chain gantry side roller gantry sprocket tilt cylinder piston rod tilt cylinder repair kit gearbox accessories, Gearbox accessories include: forward gear, reverse gear, first gear (low gear, second gear (high gear), front and rear gear sleeve (sliding sleeve group), first and second gear sleeve, synchronizing ring, shaft, shaft cover, shaft sleeve, shaft sleeve, needle bearing, second shaft output gear, gearbox transmission shaft spline, gearbox universal joint, gearbox control valve (gearbox solenoid valve, gear cable, gear ball joint, gear switch friction plate (also known as copper plate) Spacer (also known as steel plate) clutch housing automatic transmission repair kit torque converter torque converter connecting sleeve (also known as pump drum) oil supply pump connecting plate (also known as elastic plate) differential cross shaft planetary gear planetary gear gasket half shaft half shaft gear half shaft gear gasket disk angle gear electrical device, Electrical parts include: starter generator assembly, starting relay, magnetic attraction switch, electric horn, spark plug, distributor assembly, electric cover, distribution line, carburetor, ignition switch, headlight switch, turn signal switch, reverse switch, brake switch, delay switch, gearbox control valve, high-pressure oil pump, solenoid valve, water temperature sensing plug, oil temperature sensing plug, oil quantity sensor, instrument panel assembly, electronic flasher, preheating timer, headlight, preheating plug, turn signal, rear tail light Light bulb: Hydraulic parts include: multi way valve assembly, oil master pump repair kit, multi way valve repair kit, diverter valve, steering wheel, steering gear assembly, steering gear repair kit, steering gear, cross shaft hydraulic pump assembly, hydraulic pump repair kit, hydraulic oil pipe and various oil pipe joints.

For more information, please contact motoparts-ttkin. Thank you!