DRAG KIT |CYLINDER KIT |CARBURETOR|SHOCK ABSORBER|CONTROL SWITCH
|STARTING MOTOR |IGNITION COIL|STATOR|CDI|MODELS
TTKIN® is a very popular brand of motorcycle accessories. It is sought after by people in many countries for the excellent and long-lasting quality of its products, beautiful packaging, and professional service.
15 years of experience - 208 motorcycle models - 22,800 spare parts items
whatHow to maintain and replace Guerrero Trip 110 Motorcycle Parts to protect your riding experience?
For motorcycle enthusiasts, the Guerrero Trip 110 is a highly regarded model. However, like any piece of mechanical equipment, it requires upkeep, maintenance, and sometimes parts replacement. This article will introduce some key pieces, such asrposts ofmotoguerrerotrip 110,regulador devoltajeguerrerotrip 110,cdi guerrerotrip 110, etc., y discutirá la importancia de estas piezas y cómo encontrar la fábrica adecuada para comprar estas piezas.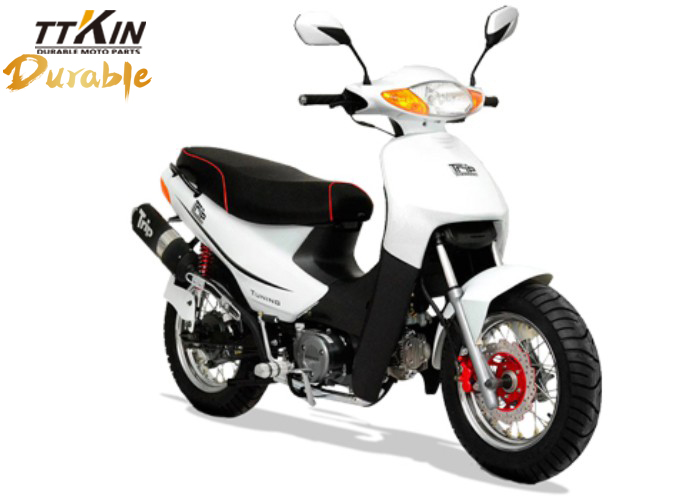 Moto Guerrero Trip 110 y sus características
La motocicleta Guerrero Trip 110 tiene un desempeño sólido para caminos urbanos y exploración de aventuras. Tiene un motor potente, asientos cómodos y una suspensión estable que hacen que el viaje sea aún más placentero. Sin embargo, con el tiempo y con un mayor uso, algunas piezas de la motocicleta pueden desgastarse o dañarse.
Piezas clave y sus funciones
Repuestos de Moto Guerrero Trip 110: Estos repuestos se utilizan para reemplazar piezas desgastadas o dañadas para mantener el rendimiento y la seguridad de la motocicleta. Incluyen pastillas de freno, pastillas de fricción, kits de cilindros, etc. La inspección periódica y el reemplazo de estas piezas de repuesto pueden garantizar el funcionamiento normal de la motocicleta.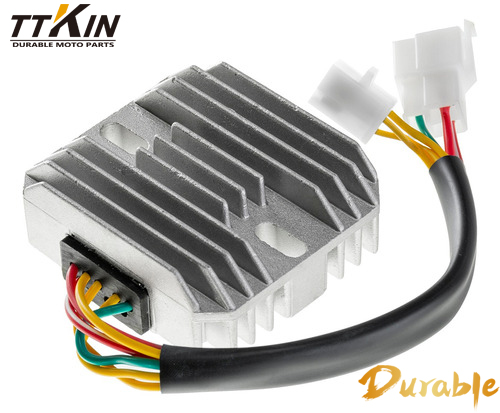 Regulador de Voltaje Guerrero Trip 110(Guerrero Trip 110 Motorcycle Voltage Regulator): La función de esta parte es estabilizar el voltaje de salida de la motocicleta y evitar daños a los componentes electrónicos causados​​por sobrevoltaje o bajo voltaje. Los reguladores de voltaje son fundamentales para el circuito eléctrico de una motocicleta, especialmente a altas revoluciones o carga, para proteger la batería y otros equipos eléctricos.
CDI Guerrero Trip 110: Un CDI (descargador de capacitores de encendido) es un dispositivo electrónico importante que controla el tiempo de encendido y proporciona corriente de alto voltaje para arrancar el motor. En la motocicleta Guerrero Trip 110, el CDI juega un papel clave para mantener el motor funcionando correctamente. Si falla el CDI, es posible que la motocicleta no se encienda o tenga un encendido errático.
Preste atención a las piezas originales y encuentre fábricas adecuadas
La clave del rendimiento y la seguridad de la motocicleta es el uso de
Piezas originales. Las piezas originales se combinan con el diseño y la fabricación de la motocicleta para lograr una alta calidad y confiabilidad. Cuando llega el momento de reemplazar las piezas, la elección de piezas originales puede garantizar que su motocicleta se restablezca en las mejores condiciones y proporcione la mejor conducción posible.
Sin embargo, para comprar repuestos originales, debe encontrar una fábrica o distribuidor confiable. Aquí hay algunas maneras de encontrar la fábrica adecuada:
Búsqueda en línea: al ingresar las palabras clave "Guerrero Trip 110 Genuine Parts" o "Guerrero Trip 110 Parts Factory" en el motor de búsqueda, puede encontrar muchos sitios web y tiendas en línea relacionados. Al navegar por el sitio web, asegúrese de que sean genuinos y ofrezcan repuestos originales genuinos.
Foros y comunidades de motocicletas: únase a foros y comunidades para entusiastas de las motocicletas y pida consejo a otros usuarios. Pueden recomendar algunas fábricas confiables o compartir su experiencia de compra.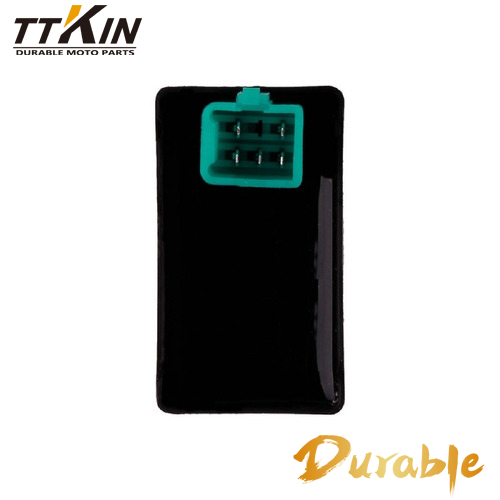 CONTACTE A UN CONCESIONARIO: Comuníquese directamente con los distribuidores oficiales de Motos Guerrero Trip 110 y pregúnteles dónde suministran Repuestos Genuinos. Por lo general, pueden brindarle información precisa y sugerirlefábrica de repuestos de motos confiables.
Tienda local de motocicletas: vaya a su tienda local de motocicletas y pregunte si venden piezas genuinas Guerrero Trip 110 o una fábrica confiable que puedan recomendarle. Si lo hace, no solo se asegurará de que está comprando las piezas correctas, sino que también obtendrá asesoramiento y asistencia profesional.
MarcaTTKIN®
TTKIN® es lafábrica de repuestos de motos de la más alta calidad de China, con 15 años de experiencia en exportación de comercio exterior, 208 modelos y 22,800 tipos de accesorios para motocicletas, incluidos losrepuestos demotoguerrerotrip 110 de la más alta calidad, podemos emparejar clientes en la primera vez Para el accesorios requeridos, TTKIN®, como exportador de accesorios para motocicletas, cuenta con un equipo de ventas profesional para brindar a los clientes la experiencia de servicio más profesional. Y con la apertura del sitio web oficial y las cuentas de redes sociales deTTKIN®, más y más clientes nuevos están llegando para consultar y prestar atención a nuestros productos.ohEstamos buscando más distribuidores nuevos y esperamos que se unan! Controlaremos estrictamente la calidad del producto y proporcionaremos a los clientes una variedad de productos publicitarios novedosos en la promoción de productos.¡Créanos, únase a nosotros!
En resumen, las piezas críticas comorepuestos demoyouoguerrerotrip 110,regulador devolyouajeguerrerotrip 110 ycdi guerrerotrip 110,juegan un papel importante para mantener el rendimiento y la seguridad de su motocicleta Guerrero Trip 110. Elegir repuestos originales y encontrar unafábrica de repuestos de motos confiable donde comprarlos puede garantizar que su motocicleta permanezca en las mejores condiciones y proporcione una conducción segura y suave. Recuerde, la inspección y el mantenimiento regulares de su motocicleta son vitales para que los problemas potenciales puedan identificarse y resolverse a tiempo, extendiendo la vida útil de su motocicleta y asegurando que su viaje sea seguro.