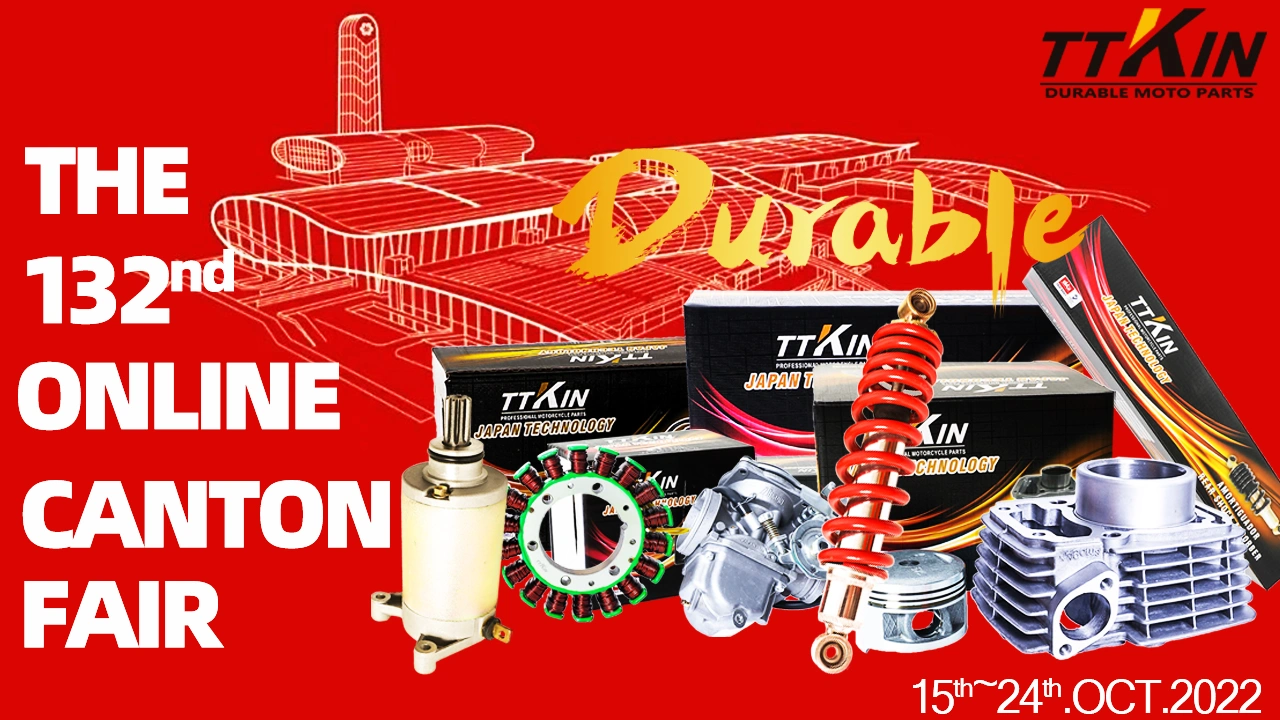 TTKIN 132nd Canton Fair Online Exhibition
On October 15, the 132nd China Import and Export Fair (Canton Fair) opened online.
Highlights of this online exhibition:
1. The scale of the exhibition is larger. The 132nd Canton Fair actively expands the scope of exhibitors, adding 10,000 exhibitors to the original 25,000 exhibitors, representing the highest level of high-quality and Chinese manufacturing companies in various industries to gather in the cloud and offer global buyers a more diverse choice.
2. Service time is extended. The Canton Fair online exhibition started at the 127th Canton Fair and lasted for 10 days. The duration of this exhibition will be extended to 5 months, of which, the exhibitor connection, appointment and negotiation functions will last for 10 days, and the online exhibition, instant communication, business exchange and conference services will be extended to 5 months.
TTKIN has participated in the Canton Fair for ten consecutive years. This year, it also participated in the 132nd Canton Fair online exhibition as scheduled. During the ten-day exhibition, we launched 5 online live streams. Live stream content includes our motorcycle accessories. and newly upgraded products. The highlights of the product packaging are explained, and the live broadcast is carefully divided into explanations in Spanish, Chinese and English, which are convenient for our customers around the world to watch.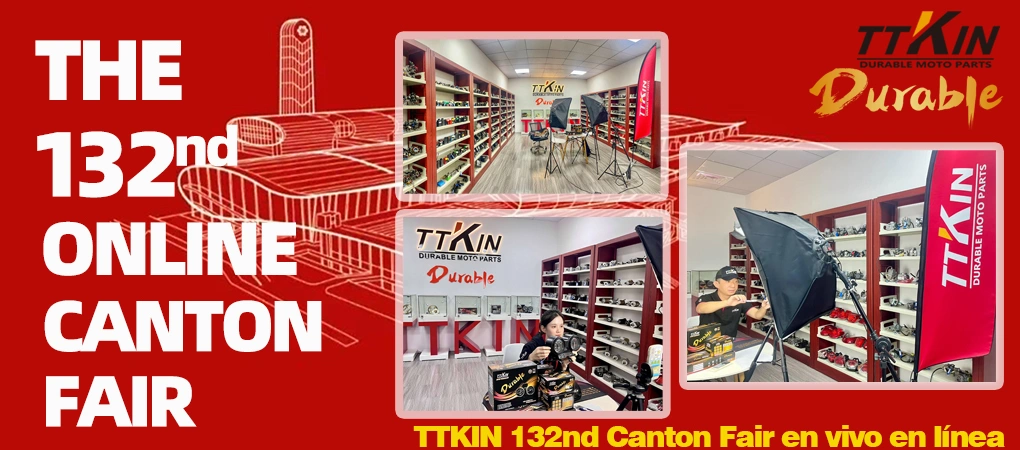 TTKIN Canton Fair Exhibition Area Website:
http://pesc.pw/4hhwgy
Live streaming site: http://pesc.pw/4j6j3n
Explanation of the brand and the catalog (live broadcast in English):

http://pesc.pw/4k72wl

Motorcycle Accessories Explained (Live Broadcast in Chinese): http://pesc.pw/4katxl

Explanation of brands, motorcycle accessories and advertising material (session in Spanish): http://pesc.pw/4gu9lp
TTKIN we are manufacturer of high quality motorcycle accessories motorcycle spare parts from China. With fifteen years of motorcycle spare parts export experience, we are able to provide our customers with thorough services and solve their motorcycle spare parts export problems. Our brand was established in 2008 and has been committed to supplying high-quality motorcycle parts to foreign countries from the beginning. We have 208 models, such as Suzuki, italika, bajaj, Yamaha and other model accessories, and 22800 motorcycle accessories, we only produce high-quality motorcycle accessories, our customers come from many countries in Latin America and the Middle East, at the same time , Our customers also place great trust in the quality of our branded products.