DRAG KIT | CYLINDER KIT| CARBURETOR| SHOCK ABSORBER| CONTROL SWITCH
| STARTING MOTOR| IGNITION COIL| STATOR| CDI| MODELS
TTKIN® is a very popular brand of motorcycle accessories. It is sought after by people in many countries for the excellent and long-lasting quality of its products, beautiful packaging, and professional service.
15 years of experience - 208 motorcycle models - 22,800 spare parts items
whatHow to import keller 260 spare parts from China?
The Quasar 260 model is a motorcycle designed for the On-Off segment, designed for daily commutes around the city and weekend getaways to the countryside or mountains.
As an active safety element, it has self-cleaning disc brakes on both wheels, an LED lighting system designed to reduce energy consumption, an instrument panel with digital information and a gas-assisted rear suspension that reduces fatigue for this important element.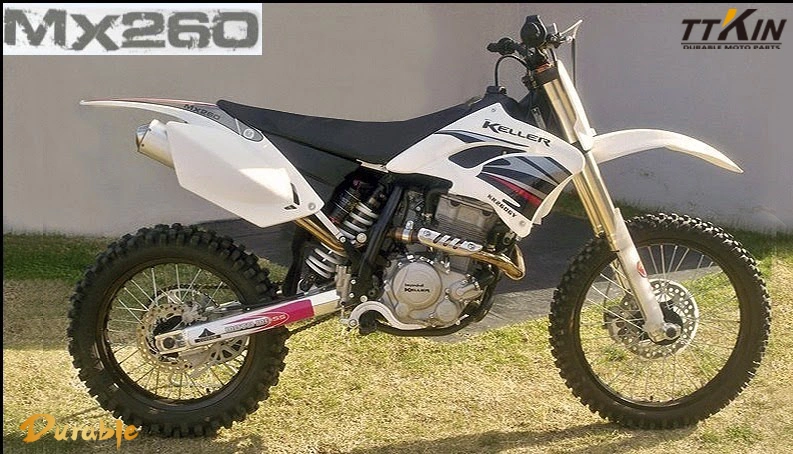 It comes standard with high-level equipment such as boxer guards, engine guards, aluminum luggage racks and windshields.
spare parts for keller mx 260:
Single-cylinder, 4-stroke, 2-valve, SOHC, air-cooled engine
displacement 223cc
Maximum power 18.7 CV at 8,000 rpm
Top speed 130km/h
keller 260 carburetor of feeding
CDI ignition and electric propulsion
Electric start and pedals
5 speed gearbox
Front suspension telescopic fork
Rear suspension monoshock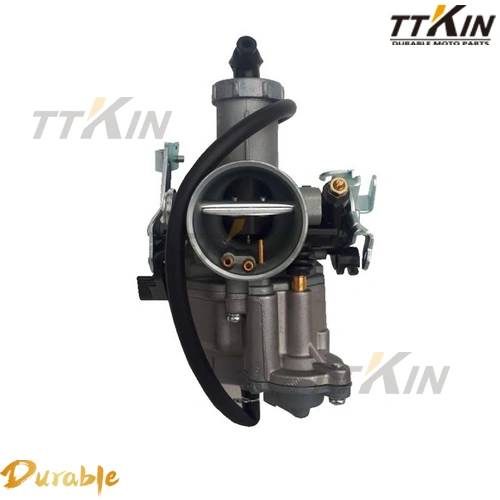 whathow to import keller 260 spare parts from China?
Information on customs declaration procedures for the importation of spare parts for motorcycles
(1) Bill of Lading: Generally refers to the owner's bill of lading, and the original document is provided by the freight forwarding company.
(2) Invoice: The document of sale of motorcycle importers and exporters.
(3) Packing list: items actually packed
(4) Sales contract: a contract document signed by a motorcycle importer and an exporter.
(5) Declaration of absence of wooden packaging
Motorcycle accessories import declaration process
to. Both the national and foreign parties prepare the documents required for the customs declaration: such as contracts, certificates of origin, etc.
b. After the ship arrives at the port, get the bill of lading, replenish the materials, order the ship and prepare for the customs declaration.
c. The customs agent declares the goods
d. Customs conducts price review and inspection of the goods.
and. Issue tax invoices, pay customs duties and value added tax
F. Release of goods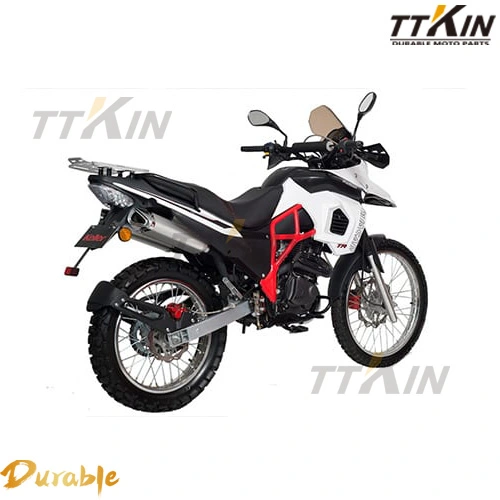 Brand TTKIN®
TTKIN®has 15 years of experience in exporting motorcycle accessories and is motorcycle spare parts suppliers.Our product philosophy is robust and durable, including the spare parts for keller mx 260of the highest quality.We have accumulated many loyal customers in South America, and with the opening of the official website of TTKIN® and social media accounts, more and more new customers check and pay attention to our products, we are looking for more new distributors, we look forward to your joining! We will strictly control the quality of products and provide customers with various innovative advertising products in promotion of products. Trust us and join us!