DR.AG KIT
|
CYLINDER. KIT
|
CAR.BUR.ETOR.
|
SHOCK ABSOR.BER.
|
CONTR.OL SWITCH
|
STAR.TING MOTOR.
|
IGNITION COIL
|
STATOR.
|
CDI
|
MODELS
TTKIN®
 is a very popular brand of motorcycle accessories. It is sought after by people in many countries for the excellent and long-lasting quality of its products, beautiful packaging, and professional service.
15 years of experience - 208 motorcycle models - 22,800 spare parts items
How to choose a high quality corven triax 150 spare parts supplier in China?
Corven triax 150 is a perfect car with super power, good looks, low fuel consumption and a great product. The car comes with well-designed suspension and racks, which can place items and luggage, suitable for city driving. Drive it on all types of terrain without any problem, low consumption and very economical. The displacements are 150cc, 200cc and 250cc respectively, it is one of the best-selling models in South America, today I will present the 150cc model.
R.
corven triax 150 posts
::
Single-cylinder engine, 4-stroke, 2-valve, OHV, air-cooled, displacement 149 cc, maximum power 16 hp at 8,300 rpm, maximum speed 100 km/h, Power
Corven Triax 150 Carburetor
. Switched on
cdi corven triax 150
(capacitor discharge start), electric start and foot pedal, robust
corven triax 150 voltage regulator
Y
corven triax 150 clutch discs
,Caja de cambios de 5 velocidades, faros halógenos, llantas lightning, frenos de disco/tambor D/T neumáticos delanteros 3.00 R.21, neumáticos traseros 4.10 R.18, suspensión delantera horquilla telescópica, suspensión trasera
monoshock corven triax 150
,Length/width/height 2,077mm/784mm/1,165mm, wheelbase not applicable, weight 125.5kg, seat height N/A, load capacity 150kg, fuel tank capacity 12.5 litres, consumption and range 370 km/30 per liter kilometer. the quality of
R.corven triax 150 posts
It is very popular among motorcycle drivers and provides a very good riding experience for drivers.
Corven Triax 150 Carburetor

cdi corven triax 150

corven triax 150 voltage regulator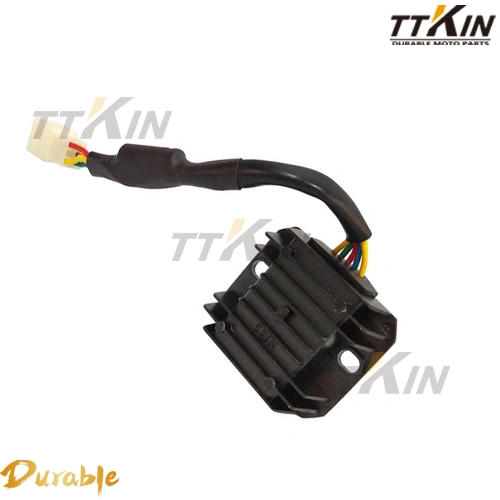 corven triax 150 clutch discs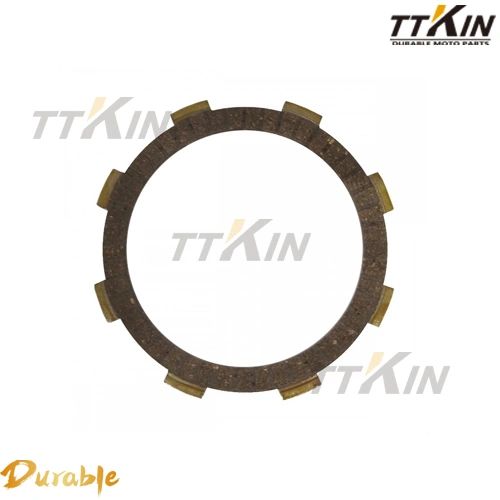 monoshock corven triax 150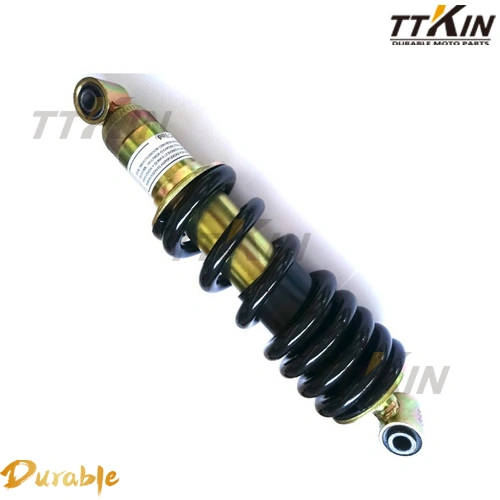 How to choose a high quality corven triax 150 spare parts supplier in China?
First inspect the suppliers from samples, prices, development capabilities, quality, etc.
samples. Suppliers who can provide product samples to customers to experience the quality of the products and let them know the production efficiency of the product are generally more reliable. Before confirming the order,

TTKIN

®

You can send some samples to customers for reference.
2. Price, quality and service
Complete price, quality and service, please choose the seller with moderate price, quality assurance and best service. Having a high-quality service provider can save a lot of time, solve a lot of problems, and bring more convenience to buyers.
3. Degree of cooperation
In order to respond to customers' questions in a timely manner, the best cooperation is for the supplier to have many years of foreign trade experience, understand English and the language of local customers, and have local language materials. It can save a lot of questionable things. With its own factory under the Ministry of Foreign Trade, the force has been upgraded to a higher level. Its sensitivity to the market will also be much higher.
TTKIN®
It has its own motorcycle foreign trade factory and a professional trade team to serve each customer one by one.
4. Strength of the company
Vendors who can sincerely demonstrate their company's strength and drive on-site or online customers to visit the company's showroom are also worthy of consideration.
TTKIN®
It has its own large showroom, which can connect with overseas customers in real time and visit the online showroom, and can show customers the company's brand, company products, packaging, etc. .
Brand
TTKIN®
TTKIN®
has 15 years of experience in exporting motorcycle accessories
.
We are the highest quality in China
p
italika motorcycle spare parts suppliers
.Our product philosophy is strong and durable, which includes
rcorven triax 150 posts
of the best quality.We have accumulated many loyal customers in South America, and with the opening of the official website of
TTKIN®
Y las cuentas de redes sociales, más y más clientes nuevos han estado llegando para consultar y prestar atención a nuestros productos, por lo que hemos acumulado un mayor B- base de clientes final y pequeña del lado B. Controlaremos estrictamente la calidad de nuestros productos y, al mismo tiempo, continuaremos desarrollando nuevos productos publicitarios para ayudar a nuestros distribuidores a formular planes promocionales. ¡Estamos buscando más distribuidores nuevos y esperamos que se una!