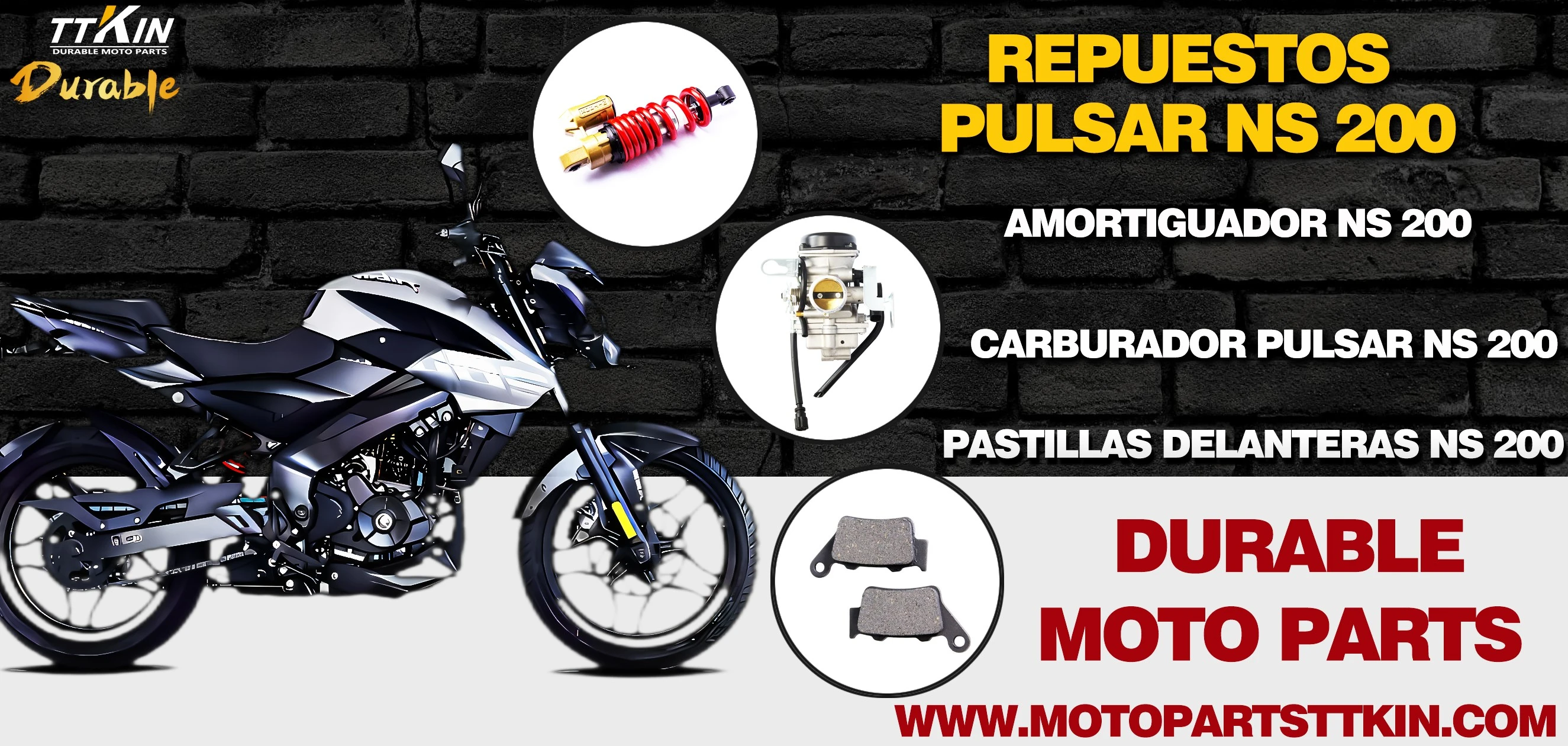 DRAG KIT |CYLINDER KIT |CARBURETOR|SHOCK ABSORBER|CONTROL SWITCH
|STARTING MOTOR |IGNITION COIL|STATOR|CDI|MODELS
TTKIN® is a very popular brand of motorcycle accessories. It is sought after by people in many countries for the excellent and long-lasting quality of its products, beautiful packaging, and professional service.
15 years of experience - 208 motorcycle models - 22,800 spare parts items
whatHow to maintain and replace pulsar ns 200 spare parts?
In today's world, motorcycles have become a way of life and a means of transportation for many people. The Pulsar NS 200 is a popular motorcycle, praised for its excellent performance and reliability. However, with the passage of time and the use of the motorcycle, the components and parts need to be replaced and maintained, which forces us to find suitable spare parts.
In this article we will look at some spare parts related to Pulsar NS 200, includingpulsar ns 200 spare parts,shock absorber ns 200,pulsar ns 200 carburetor and ns 200 front pads.
First, let's take a look at thepulsar ns 200 spare parts. For the Pulsar NS 200, some common replacement parts include brake pads, brake rotors, chains, rear axles, etc. If you need to purchase these replacement parts, you can do so at your local motorcycle parts store or you can search for a specialty parts store for your Pulsar NS 200 on the internet.
Second, theshock absorber ns 200 It is a kind of motorcycle rear shock absorber. The shock absorber is one of the important parts of the motorcycle, it can relieve the shock and vibration of the body and make the riding more stable and comfortable. For the Pulsar NS 200, the quality of the shock absorbers is essential for driving comfort and safety. Therefore, we recommend that you choose theshock absorber ns 200 quality when replacing your shock absorbers.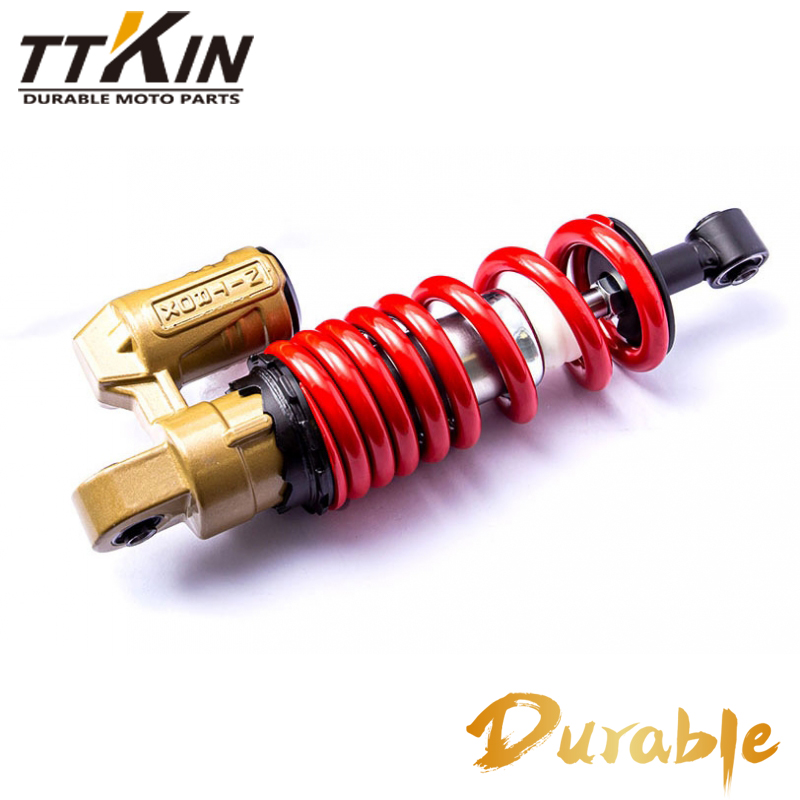 Third, thepulsar ns 200 carburetor It is an important part of the motorcycle engine. It controls the fuel/air mixture ratio to keep the engine running properly. If your motorcycle's engine is not running properly, it could be due to a problem with the carburetor. If you need to replace the carburetor, we recommend that you choose thepulsar ns 200 carburetor high quality compatible with Pulsar NS 200 to ensure the normal operation of the motorcycle.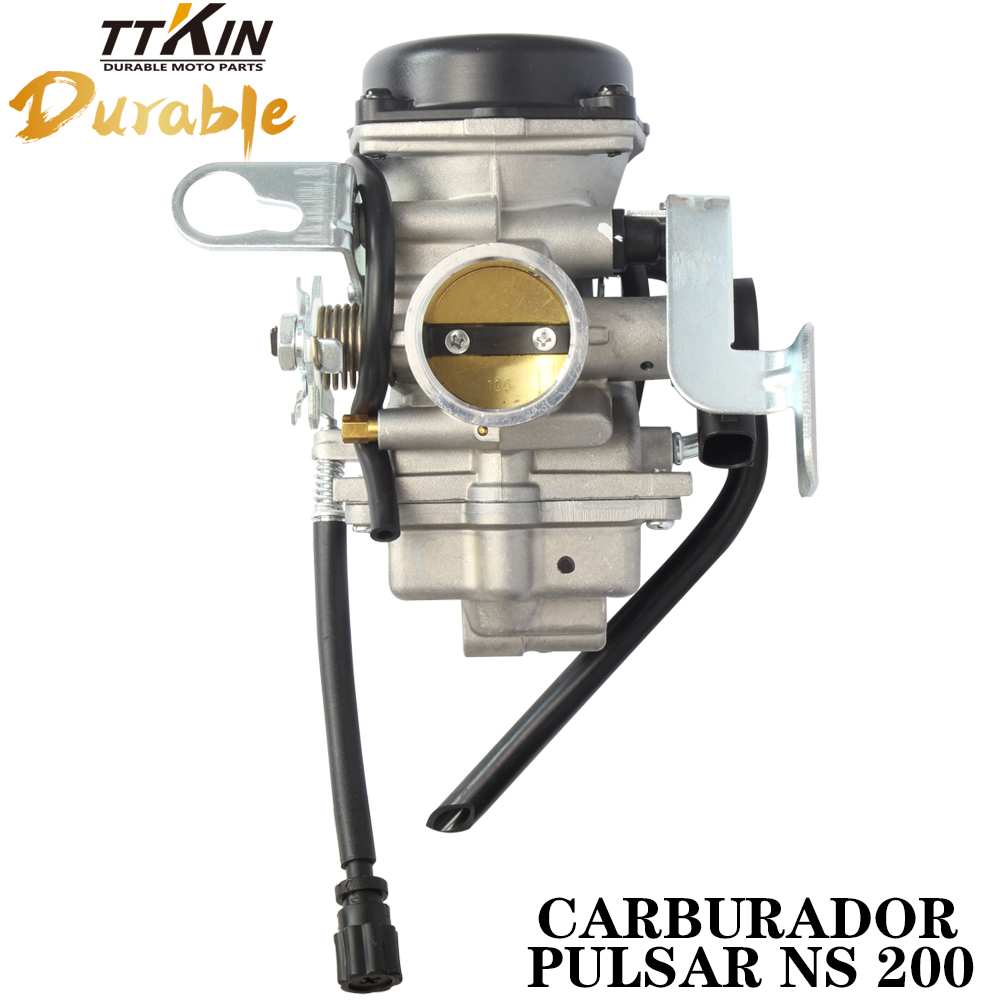 Besidespulsar ns 200 spare parts,damper ns 200andpulsar ns 200 carburetor, we can also find spare parts for Pulsar NS 200 in the motorcycle spare parts factory. Inmotorcycle spare parts factory you can find parts for motorcycles of all kinds, including parts for the Pulsar NS 200. These factories usually have a high production capacity and scale, which can ensure that you can get high-quality replacement parts and usually have better parts. prices than retail.
Next, let's look at some common ns 200 parts. As mentioned above, for the Pulsar NS 200, some common replacement parts include brake pads, brake rotors, chains, rear axles, etc. If you notice wear or other problems with any parts of your Pulsar NS 200, you may need to replace these.spare parts ns 200.
Finally, let's talk about thens 200 front pads. Front pads are the pads for the front brakes. On Pulsar NS 200, front brake performance is very important because it can provide better braking performance and shorter braking distance. If you notice problems with the front brakes on your Pulsar NS 200, you may need to replace the brake pads. ns 200 front pads.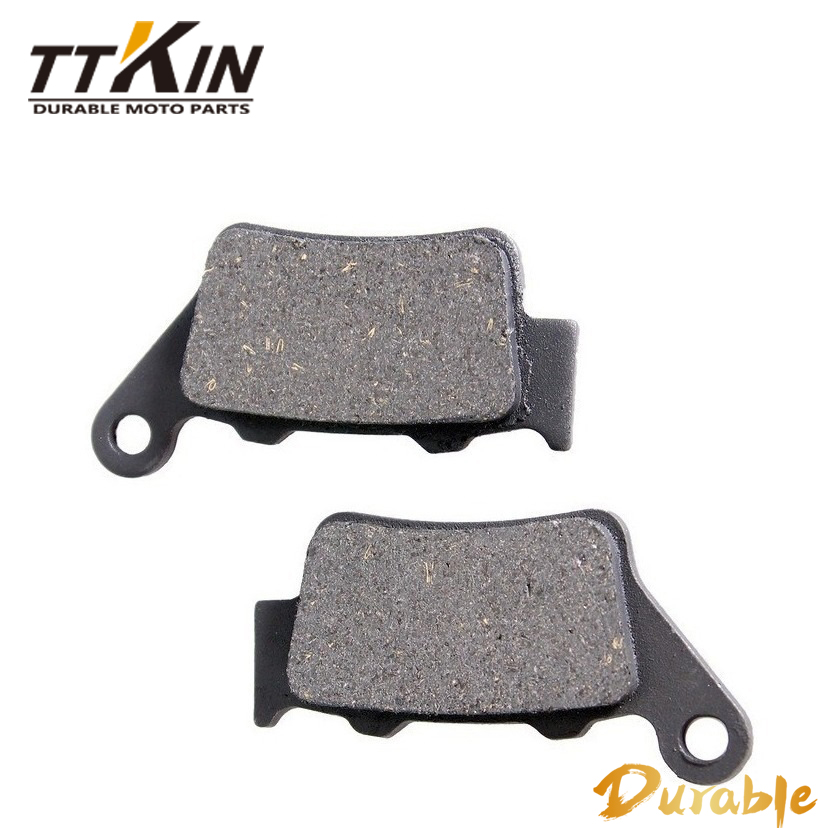 All in all, the Pulsar NS 200 is a great motorcycle, but over time and use it needs maintenance and replacement. When choosing replacement parts, be sure to choose high-quality, Pulsar NS 200-compatible parts to keep your motorcycle up and running at its best. In addition, you can choose where to buy parts, including local retailers, Internet specialty parts stores, and factories that produce replacement parts. Regardless of which option you choose, quality and reliability must be a priority to ensure that your motorcycle is always in top condition.
BrandTTKIN®
TTKIN®has 15 years of experience in exporting motorcycle accessories.We are the highest quality in China motorcycle spare parts factory .Our product philosophy is strong and durable, which includespulsar ns 200 spare partsof the best quality.We have accumulated many loyal customers in South America, and with the opening of the official website ofTTKIN®and social media accounts, more and more new customers have been coming to consult and pay attention to our products, so we have accumulated a larger B-end and small B-side customer base. We will strictly control the quality of our products. and at the same time, we will continue to develop new advertising products to help our distributors formulate promotional plans. We're looking for more new distributors and hope you'll join!