The role of the clutch

enginecycle

is to transmit the power from the engine to the transmission, and if necessary, cut off the power transmission between the

engine

y la transmisión. Si la bicicleta de cross no agarra el embrague en el engranaje, asfixiará directamente el automóvil hasta la muerte, este sentido común con los amigos del automóvil lo saben, y agarre el embrague, cuelgue el engranaje después del embrague de liberación lenta, la potencia del engine se transmitirá suavemente a la caja de cambios y luego se pasará a la rueda trasera, para que pueda comenzar fácilmente. Comprenda este proceso y comprenda la importancia del embrague.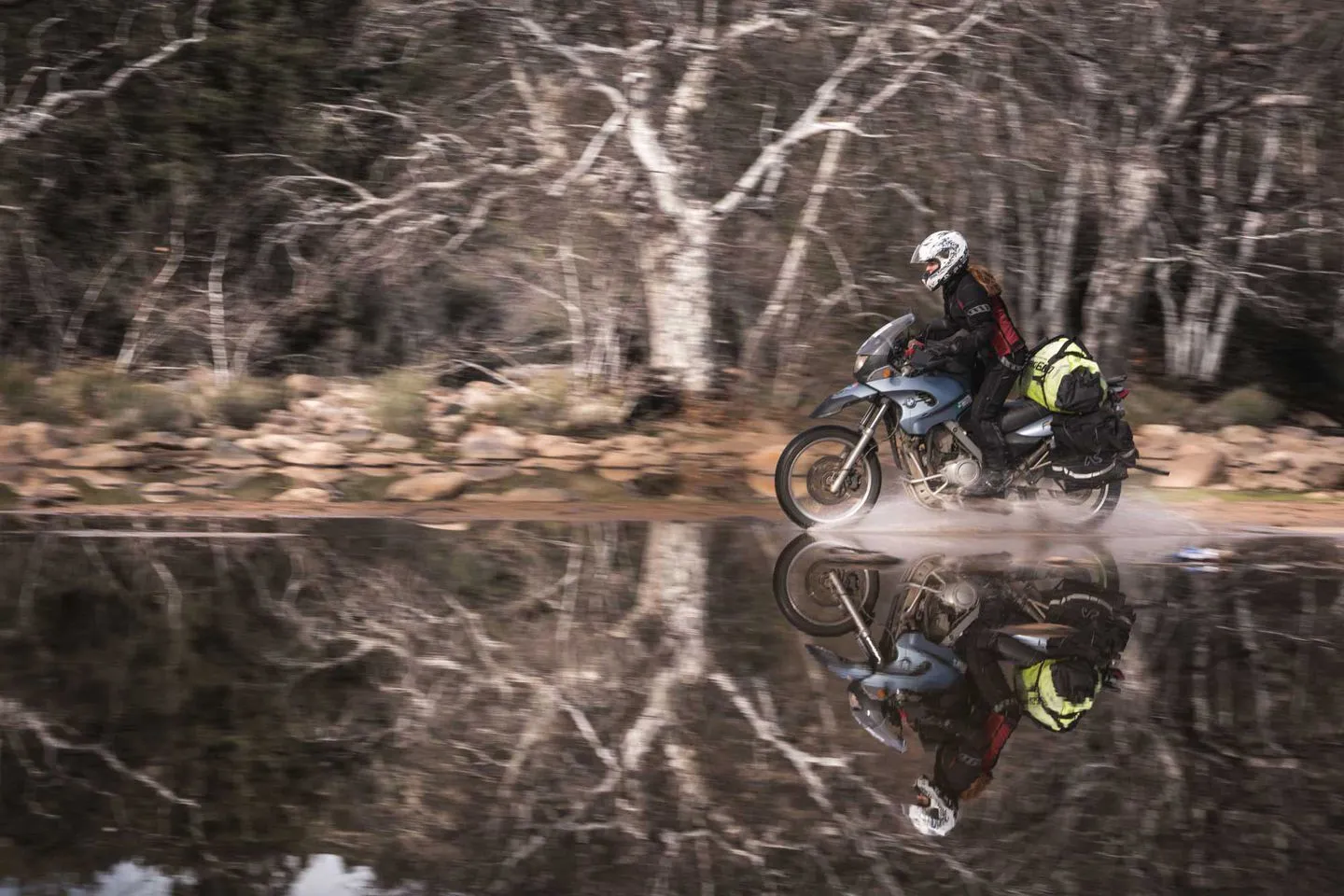 Dayang, construcción y otras enginecycles de viga curva de la serie 110-125, en la potencia de salida se ha actualizado en gran medida, configurar un embrague primario, arranque de retroceso más allá del embrague, embrague secundario, arranque eléctrico más allá del embrague. El embrague primario permite que el ralentí del engine sea suave y estable y que la salida de par sea uniforme. El arrancador de retroceso supera el embrague, de modo que el engine cambia del arranque del estado flexible al de trabajo; El embrague secundario facilita el cambio y evita daños en el mecanismo de cambio de marchas (leva, horquilla, husillo de engranajes). Algunos autos más antiguos, los conductores encontrarán que cuando el acelerador grande acelera, la velocidad del engine es muy alta, puede escuchar el rugido del engine, pero no ve el rápido aumento de la velocidad, una de las causas de la falla es que el embrague se desliza, puede estar ajustado incorrectamente o puede ser que la almohadilla de fricción se desgaste demasiado.

Hoy analizaremos el principio estructural del embrague primario y le proporcionaremos algunos datos básicos sobre el desgaste de la placa de fricción. En el próximo post hablaremos de los embragues secundarios. El embrague primario está montado en el cigüeñal derecho y transmite la potencia del engine a los ejes principal y secundario de la transmisión a través del embrague del maletero y los engranajes del embrague en el embrague primario. Puede ver dónde está instalado el embrague en la siguiente figura.

As shown in the figure above, use an air-driven wrench (loading the cross head to change the cone), remove the primary clutch cover to fix the screws; Remove primary clutch cover; Remove the primary clutch round nut and stop washer again; Open the lock of the stop washing machine with a taper of a word; Like shown in the next figure.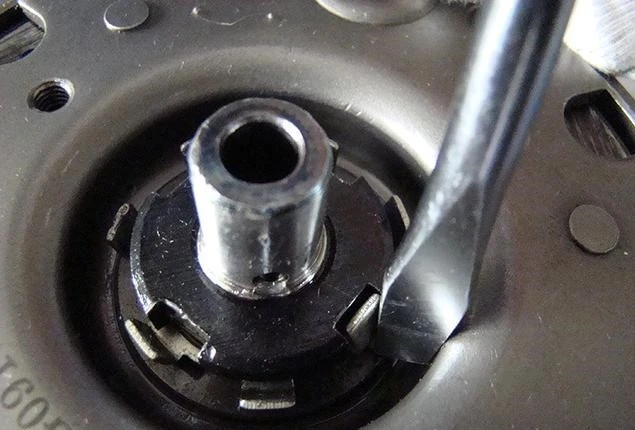 Using special tools, remove the round nut that holds the primary clutch in place; As shown in the figure below, this is the shape structure of the primary clutch assembly;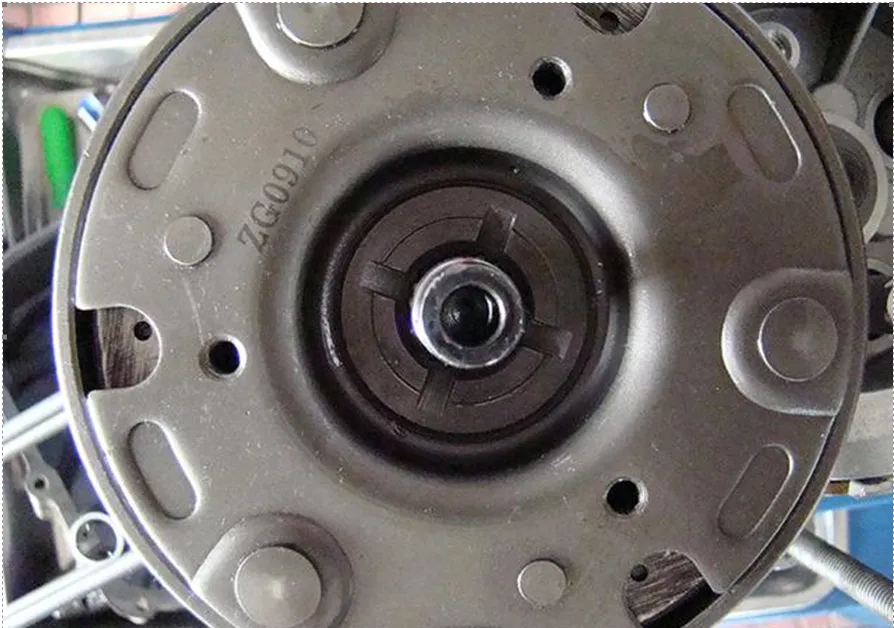 The following figure shows the structure of the shoe clutch shape (spring, hoof block assembly);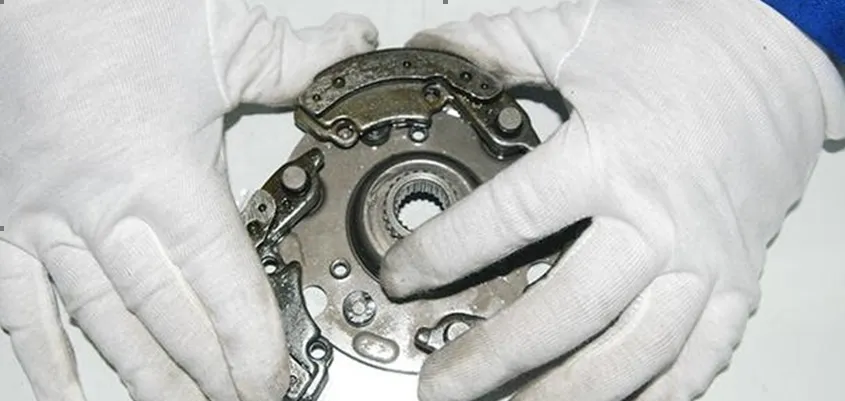 Use a small tapered one to rip out the circlip from the boot clutch pin; As shown in the figure below, this is the shape structure of the shoe-shaped clutch part after decomposition, the hoof block;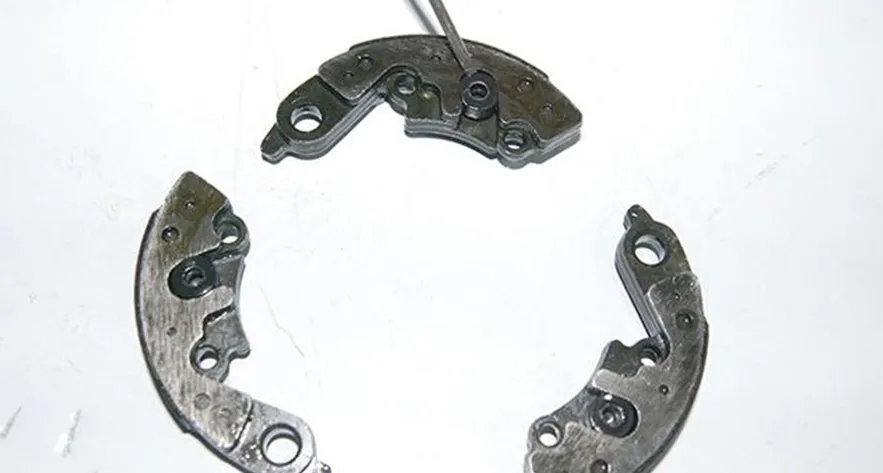 Check the amount of wear on the shoe clutch friction plates, which can be done as follows.
Mida el grosor de la placa de fricción de la pezuña con una pinza, cuando el grosor de la placa de fricción esté cerca o exceda de 1 mm, debe reemplazarse en un conjunto completo; Mida el diámetro interior del disco de fricción del embrague primario (límite de diámetro interno del disco de fricción del embrague primario, 104,3 mm) La cantidad de desgaste del disco de fricción del embrague primario está cerca o supera el límite de mantenimiento, y el conjunto de más embragues debe completarse. De lo contrario, el embrague en forma de maletero del embrague primario se desliza, lo que resulta en una dinámica deficiente. EFI Serial 11: El sistema EFI de enginecycle es inteligente, ¡estos sensores son indispensables! Ruan Gong caminó por el mercado: el desgaste anormal del árbol de levas de la enginecycle causó que la culata fuera anormal, ¿es realmente un desastre de calidad? ¿Es realmente necesario cambiar la batería cuando la moto pierde potencia? ¡Tal vez sea la razón fuera de la batería!